Women's Circles
Honouring rights of passage
Let's sit in circle!
Women's Circles in the Blue Mountains
Women's Circles Blue Mountains can help you to feel held, supported and connected! Circles are intimate gatherings where together, we learn new ways of connecting.
We speak, support and discover more about ourselves and one another. This is done in a safe, held and supportive space. Ceremony is a beautiful way of acknowledging large transitions.
While we have retained ceremony for transitions such as graduation, marriage and the birth of a new baby, many of our traditional ceremonies have been lost. Let's bring them back!
In today's society, ceremony is increasingly important! We must slow down, acknowledge and celebrate our life transitions for what they truly are: Momentous rights of passage that hold the power to fundamentally change everything.
Let's get started
Young Women's Circles ~ Sacred Menarche Ceremonies
What are Sacred Menarche Ceremonies?
These ceremonies provide mentorship, initiation and welcoming of young women into womanhood. We do this, together, through the act of shared, connected ceremony.
Women's Circles or Sacred Menarche ceremonies can be conducted in preparation for menarche (the first menstrual period) or after menstruating has begun.
My core belief is empowerment through knowledge. I believe the more we know, the more powerful and in control of our own lives we can be.
Young women are encouraged to attend circles with a female mentor or parent. They are always welcome to bring their friends if they feel called to do so.
Sacred Menarche Ceremonies are catered to the individual, so length varies. However, they cost $200 per pair and typically run for 4-6 hours. During this time, we cover areas including:
An exploration of normal biological function in women
Birth control/contraceptives, are they necessary?
Ceremonial tasks combined with learning to your needs
Gifts and self-creations for you to take home, along with your new self-awareness
Learn more
Women's Circles ~ Mother's Blessing Ceremonies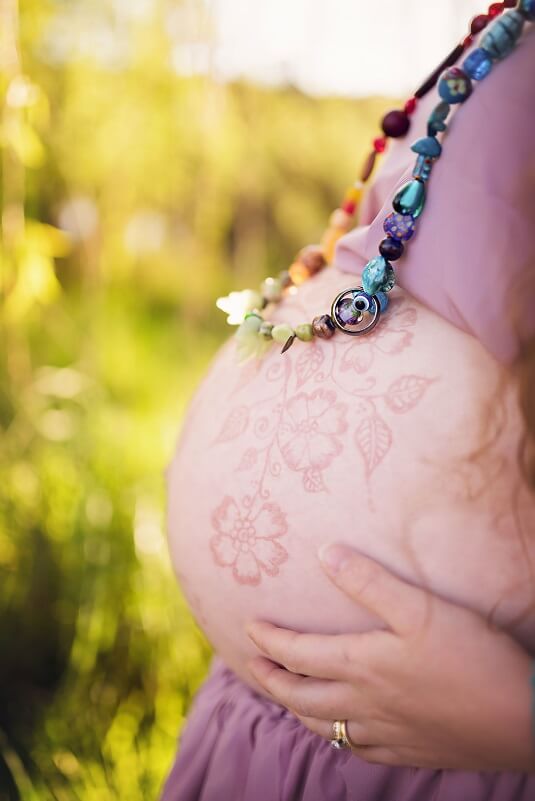 What is a Mother's Blessing?
These ceremonies provide connection, blessings, well-wishes and preparation for the transition to becoming a mother. Mother's blessings can be conducted for first or subsequent babies.
They provide an alternative to a traditional baby shower! While maintaining the opportunity for connection and showering with love, the focus is on the mother. Mother's blessings reorient the ceremony to create support, love and practical resources as needed.
They are typically conducted in the last weeks of pregnancy. This is fantastic in preparation for birth and the early postnatal period.
Mother's blessings usually run for ~4-6 hours and cost $200 plus any materials required. Mother's blessings can take on whatever form and ceremonial aspects the mother desires. They include but are not limited to:
Hand fasting/womanly connections
Sharing of positive birth and postnatal stories
Poems, readings and well-wishes
Creation of a necklace, art, affirmations, molds
Sound immersion and singing
Sharing of food and the creation of meal trains
Practical help to create space or prepare for birth
Dedications of help for mother in early postnatal period
Get started
Want my 5 top tips for a positive experience?