Birth Doula and Lactation Consult Services
Birth Doula
Feel held and supported with continuous care throughout pregnancy, birth and postpartum. We'll meet, work through your fears and hopes and create a plan, together. I am on call for your birth and come to you for appointments before and after.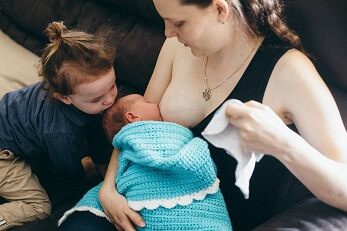 Lactation Consults
Work through your struggles and difficulties breastfeeding. Do you have questions or need support? Lactation consults are so much more than breastfeeding help! Additionally, I can help you with sleep and settling, babywearing, baby massage and more.
Birth Planning
Feel informed and empowered to make your own decisions! Let's work through your birth preferences to create a birth plan! Alternatively, birth classes can help you feel knowledgeable and prepared for pregnancy, birth, postpartum and/or breastfeeding.
Birth Doula and Lactation Consults
Blue Mountains and surrounds
Every woman deserves to enter motherhood feeling informed, supported and empowered – I can help you get there!
Birth Doula and Lactation Consults can help you!
Be at the centre of your birth doula support and lactation consults. 
Do you feel:
Overwhelmed by decisions and information?

Anxious or nervous about labour and birth?
Concerned about new parenthood overwhelm, exhaustion and isolation?
Worried about unsettled babies and breastfeeding?
Would you like to feel informed, supported, empowered and connected as you enter motherhood? I can help you! Let's meet today.
Feel confident, connected and supported on your motherhood journey
Doula Beliefs and vision
I'm so glad you're here! I'm Aimee, a Birth Doula providing pregnancy, birth and postnatal support and Lactation Consults.
I've experienced pregnancies and births that didn't go to my plan, breastfeeding challenges and the isolation of new motherhood. Conversely, I've had ecstatic births, beautiful breastfeeding journeys and felt held and supported. Consequently, I'm driven to support mothers however I can.
Women know how to grow, birth and nurture their babies. Similarly, they are always the most connected and invested in the health and well-being of their babies. Above all, my vision is that all women receive the continuity of care they deserve. Specifically, this includes support, respect, connection, compassion and safety. However birth happens, it is our rite of passage into motherhood! Therefore we deserve for it to be an incredible, empowering, transformative experience. I'd love to meet you and discuss how I can help you on your journey!
Related Birth Doula and Lactation Consult Services